Beverly Hills, CA – The Family Film Awards Final Nominee Selection
Upon successful completion of the First Annual Family Film Awards Show with Dr. Gellini in 1996, which had an astounding 700 million views, the late legend Dick Clark suffered many health challenges until his passing in 2012. Out of respect for Mr. Clark, Dr. Gellini postponed the Second Annual Awards Show originally scheduled for 1997.Until now.
Dr. Gellini, Founder and Chairman of The Family Film Awards, has joined forces with Higher Connections Network to create the 2nd Annual Family Film Awards Show in 2015. Past winners include Ron Howard, Tom Hanks, Neve Campbell, Sandra Bullock, Patrick Stewart, Joe Lando, Jane Seymour and Christina Ricci.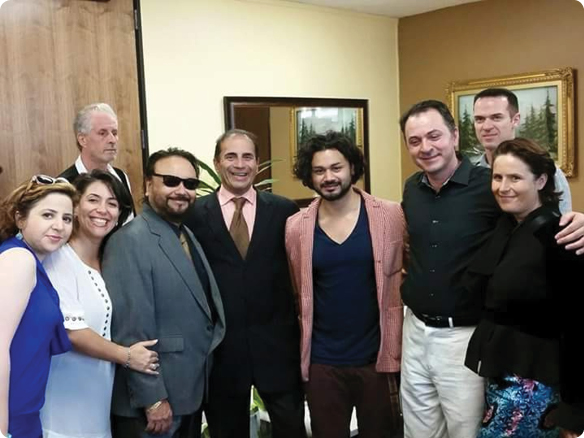 The deadline for final nominee selection is June 18, 2015. Nominees of all categories will be announced and voting ballots provided at the Breakfast Press Conference on June 26, 2015 from 10 am to 3 pm at the Universal Hilton Hotel, Universal Studios, CA. Winners will be announced live on the Family Film Awards Show later this year.
"In these times of change where the creation of visual images throughout the world and the powerful mediums that cut across lines are so important, I believe that we as filmmakers have an important responsibility because what we do affects the entire world. We can eliminate the boundaries of race, age, gender and religion through images that tell stories, represent adventure or impart information. From Indiana to India, from Chile to China, film touches one and all. God Bless Us All and God Bless America."
– Antonio Gellini, Founder, Owner & Chairman of The Family Film Awards
The Family Film Awards made history when it first aired on CBS Network in 1996. It brought to life the World Film Institute dream of recognizing outstanding achievements of the motion picture industry, specifically in family-oriented entertainment. The first annual show garnered an astounding 700 million views and returns to us at last in 2015, brought to you by Antonio Gellini Productions and Higher Connections Network.